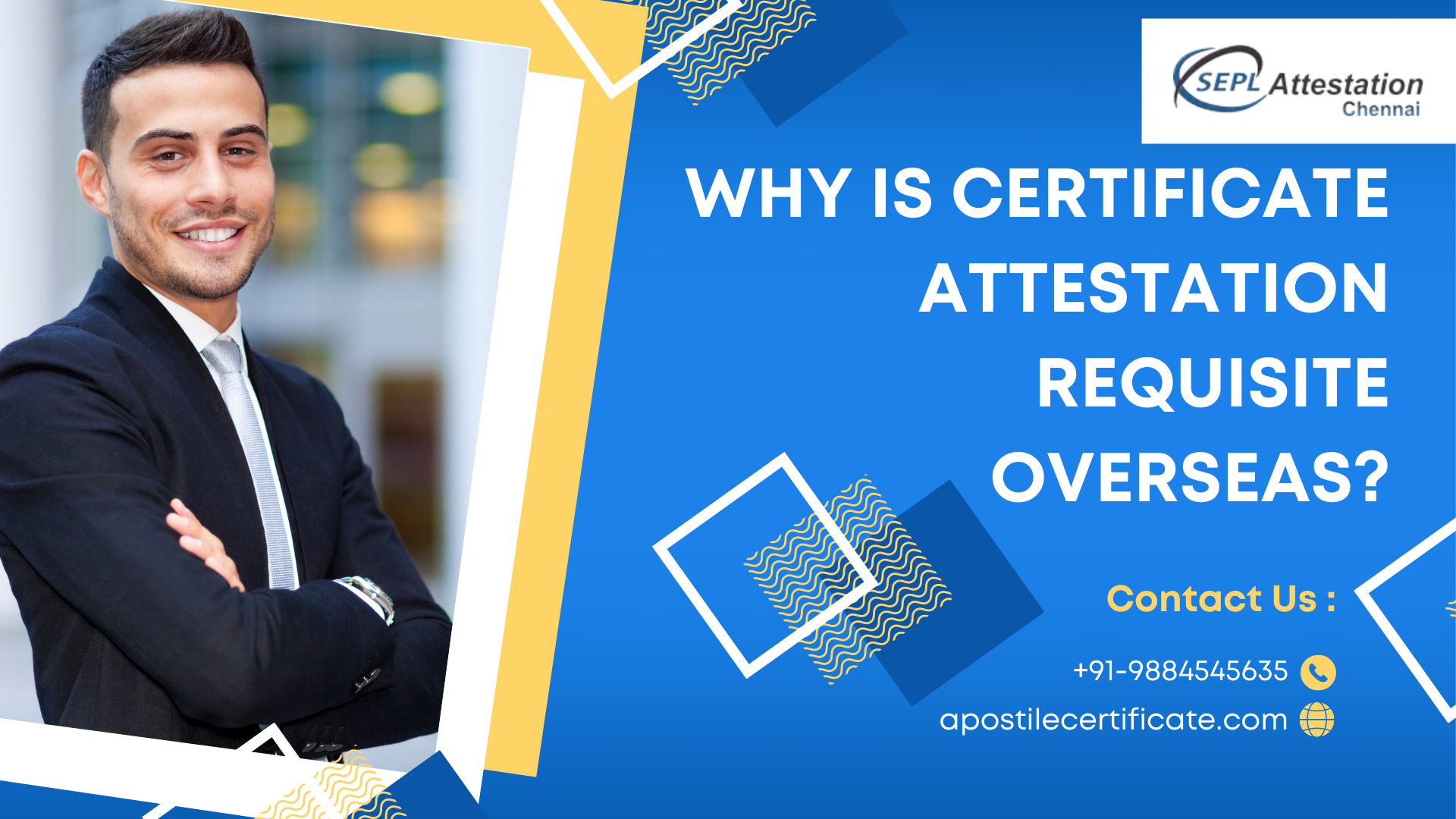 With globalization and changing times, there has been a drastic change in people's mindset and lifestyle. Unlike before, a majority of people prefer shifting from one country to another in search of better opportunities. Previously, countries like the USA, UK, and Australia caught the attention of career-oriented professionals and students who were looking for enhancing their career and future, but now the Gulf countries have also established a reputed position for themselves. Over the past few years, they have gained immense popularity, and the United Arab Emirates is especially preferred by the expats. Gulf countries not only promises a lucrative job with high-end salaries but also better living standards.
The importance of certificate attestation is well-known to those who are staying abroad or are planning on visiting anytime soon. Whether you are about to accept a job overseas or have got admission in a reputed foreign university or are planning on establishing your business, document attestation is the first requirement. In simple terms, attestation is a government legalization which not only grants validity to a document overseas but also ensures easy acceptance by all local as well as private authorities without any cross-questioning. Besides this, attestation is also preliminary for processing the visa request. All types of visas, excluding tourist visa and transit visa, requires attested documents for processing the request. Due to the increasing demand, the services for certificate attestation is easily available in India. There are plenty of companies offering certificate attestation in Chennai and other parts of India.
It is apparent to understand that someone who is about to move to a foreign country might not be aware of the document attestation and its procedure. Each country imposes a set of rules and regulations on the expats in terms of attestation and legal and valid immigration. In case you are new to all these and looking for some expert guidance, there are several companies providing visa assistance, document attestation, and Apostille stamp services in Chennai. All educational, personal, and commercial documents follow a different authentication procedure, so you are recommended to consult a professional prior to getting started.