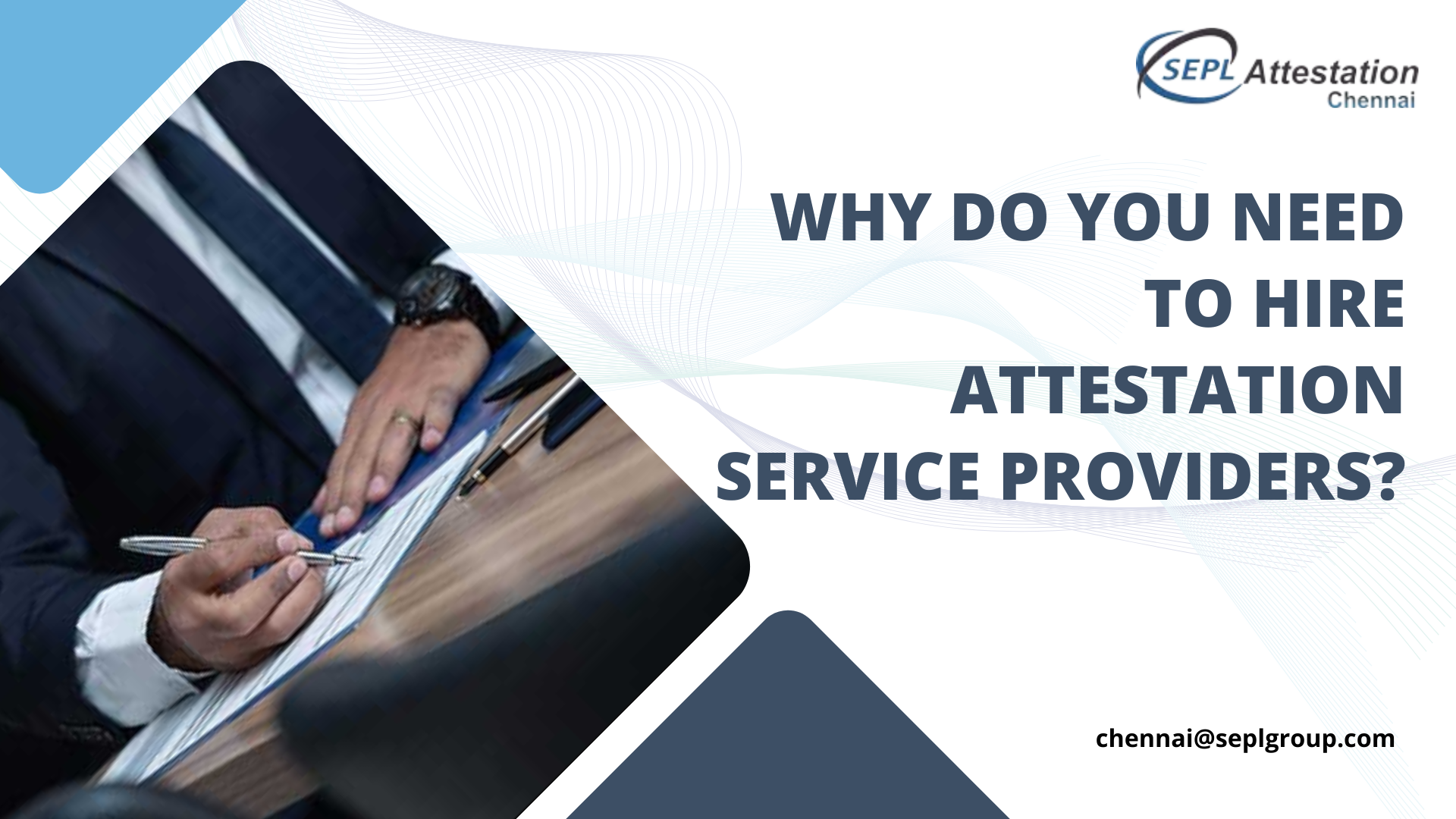 Living abroad is a challenge in itself, where you need to adapt to a new culture and lifestyle. Although, to make your move successful, firstly you need to attest all the required documents. Every country follows a different immigration procedure and implements different rules and regulations for expats. Document attestation is one such requirement that every expat needs to follow in order to make this transition smooth. Once all your documents are attested, then only you can plan on flying abroad. Whether you are applying for Marriage Certificate Apostille in Chennai or Degree Certificate Attestation in Mumbai, there are numerous companies that will assist you.
Economical and Express Procedure
As you are aware of the fact that certificate attestation is a complicated and daunting procedure. You may need several government departments in order to get your document authenticated. The best method of getting your work done here is to hire a professional having plenty of experience. This will not only cost you a lot less but will also save a lot of time. However, do a little research about the company background before handing over your documents.
All educational, personal, and commercial documents follow a different attestation procedure, and since you need to attest a bunch of documents, this whole procedure can be really tiresome. Hiring an agency will allow you to get your certificates attested with minimal hassles involved. These companies usually provide a tracking number through which you can track the current status of your documents.
Most people attest their documents for processing their visa. Therefore, the duration of your visa is directly related to the time your documents are attested. Since attestation service providers are experienced, the chances of errors are comparatively low. If you need your certificates authenticated on an urgent basis, you are highly recommended to seek professional assistance from such companies. There are numerous companies offering services regarding certificate attestation in Chennai.
These are a few of the reasons discussing why and how outsourcing this task can render you favorable results. Go online and do research on companies providing these services to be 100% sure that you are handing your documents to a reliable agency. You will easily find authorized companies providing economical and reliable certificate attestation and Apostille services in all parts of India.